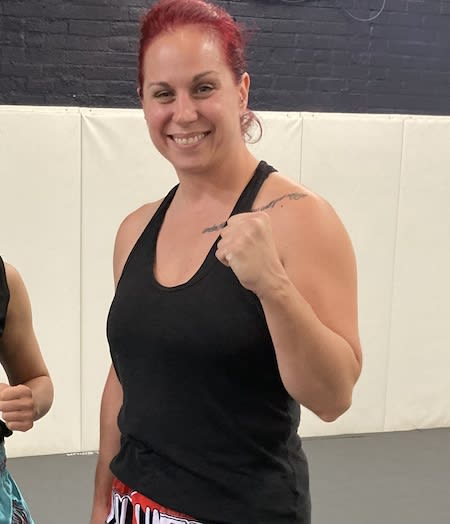 Anne Kirk
Anne has a background in Krav Maga ( 2nd degree Black Belt from the Israeli Federation of Martial Arts and Krav Maga Universal), Self Defense, Muay Thai, Brazilian Jiu Jitsu (Blue Belt), and MMA. She has earned a teaching and instructing certification from Krav Maga Universal, as well certificates in teaching theory and practical application of Krav Maga from the Wingate Institute in Netanya Israel and the Israeli College of Sport in Tel Aviv Israel.
Anne is also a Doctor of Physical Therapy which influences how she teaches her students the principles of balance and force generation in self defense scenarios. Anne held a position at the Domestic Violence Center of Chester County where she was trained in trauma informed education to improve her work with survivors of domestic violence.
Anne assists local law enforcement and military with scenario based training, practices Physical Therapy, and facilitates advancements and improvements in self defense education. Anne is also one of the core instructors for numerous International Krav Maga Camps where she teaches alongside former Special Forces, professional fighters, and Counter Terrorism professionals from the USA, Israel, UK and Italy. Anne continues her self protection training with WW2 knife combatives and firearm training. Most recently she earned her Protective Security Detail Certification from Masada Tactical.